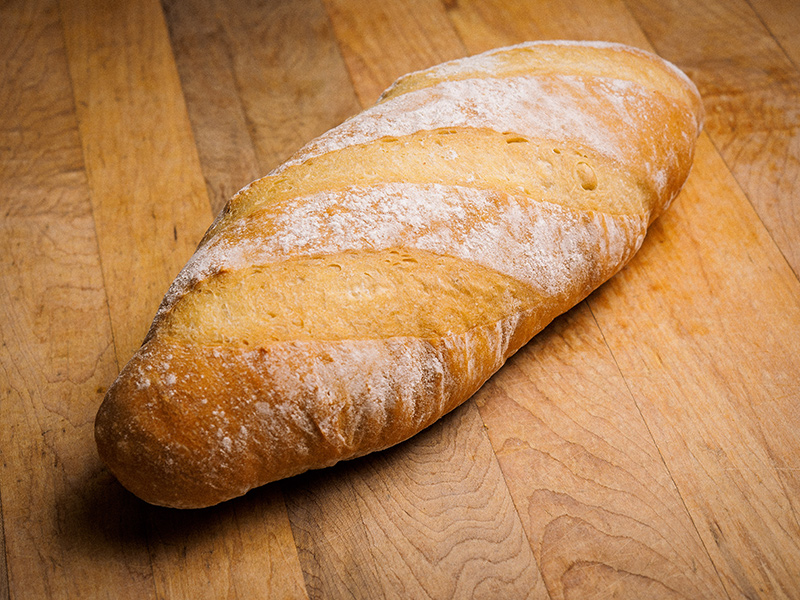 All through the night, seven days a week, our bread bakers are busy in the kitchen preparing the bread for that day. Each of our loaves are hand rolled and made using all natural ingredients and no preservatives.
We bake a wide variety daily, ranging from classic white to our most popular bread – multigrain, which contains 13 different grains and seeds. Looking for something different? We make a variety of hard to find specialty breads including; maritime brown, Finnish pulla, and our sunflower, to name a few!
Also in store are our hand rolled and boiled fresh bagels, in white, whole wheat and multigrain every Wednesday & Saturday.
WHITE (Daily)
$3.95 each
WHOLE WHEAT WITH RED FIFE (Daily)
$3.95 each
MULTIGRAIN (Daily)
$5.50 each
FLAX & POPPY SEED (Tuesday)
$4.95 each
BAGUETTE (Daily)
$3.15 each
ITALIAN (Daily)
$3.95 each
MARITIME
$4.95 each
MARITIME RAISIN (Daily)
$6.25
DINNER ROLLS
6 for $3.25
FOCCACCIA (Daily)
$2.95 each
PULLA
$6.25 each
BUNS (Daily)
$1.70
SOURDOUGH (Daily)
$5.25 each
SUNFLOWER (Tuesday)
$4.95 each
BAGELS (Wednesday, Saturday)
$1.25 each
6 for $6.95
RYE (Daily)
$4.95 each
HAMBURG BUNS (Daily)
4 for $3.95
CIABATTA BUNS (Daily)
$1.25 each
KAISER BUNS (Daily)
4 for $4.75